The China (Guangzhou) International Automobile Fair will be held at Guangzhou's Pazhou Complex from November 19th to 25th. It is the sixth session of the fair, with the theme of "Hi-tech Promise for the Future."

The fair covers all thirteen exhibition halls in the "A" section of Pazhou Complex, with a total size of 125 thousand square meters, 25% larger than last year.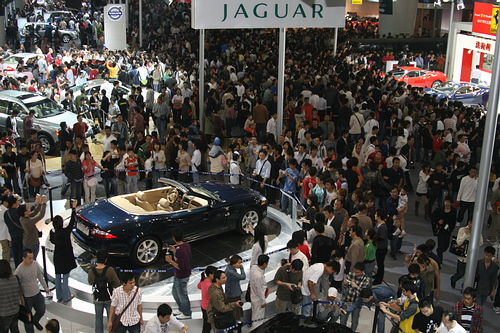 The Fifth China (Guangzhou) International Automobile Fair in 2007 (File photo)

The fair includes 85 thousand square meters for passenger cars, 23 thousand for components and accessories and 17 thousand for commercial and outdoor vehicles. Nearly 600 companies will participate and over 700 cars will be shown, with 100 vehicles making their debut.

In addition, forums will be held to discuss the achievement and future development of China's auto industry in the domestic and international markets.

Tickets cost 60 yuan during the Trade Visitors Days on November 19th and 20th, and 40 yuan during the Trade and Public Visitors Days from November 21st to 25th. Spectators can buy tickets from a variety of sources, including Guangzhilu Travel Agency, calling 11185 or paying at the entrance to the fair by Yangchengtong card.

For further information please visit the official website posted below.


Editor: canton fair