BEIJING-- The Industrial and Commercial Bank of China (ICBC), the country's largest lender, said on Thursday its first half after-tax profit totaled 64.88 billion yuan (9.47 billion U.S. dollars), which made it the world's most profitable bank.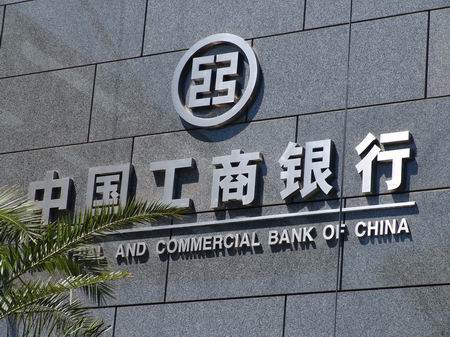 (File photo)

The earnings marked a year-on-year increase of 56.75 percent during the first six months, ICBC, the world biggest bank by market value, said in a statement.

The bank said the biggest profit came on greater fee income and better operations to evade risks from the U.S. subprime crisis, which had ravaged profitability in many of ICBC's international competitors.

Net fees and commission income from services such as credit cards, assets management and insurance sales jumped 48.03 percent to 24.48 billion yuan, it said.

Total assets hit 9.40 trillion yuan as of June 30, up 8.2 percent from the end of 2007. Earnings per share reached 0.19 yuan.

Non-performing loans accounted for 2.41 percent of total credit volume at the end of June, down 0.33 percentage points from the end of 2007, while its capital adequacy ratio was 12.46 percent.

Its shares declined 2.86 percent to 4.76 yuan on the Shanghai bourse while the Hong Kong-traded shares closed 2.1 percent lower to 5.12 H.K. dollars (65 U.S. cents).

In a report released last month, ICBC expected its unaudited first half net profit to jump more than 50 percent from a year earlier to more than 61.26 billion yuan.

The country's economy maintained a growth of 10.4 percent in the first half, boosting earnings in banks, analysts said.

The other 13 domestic listed banks all reported big profit increases in the first half. These included the Industrial Bank, China Merchants Bank, China CITIC Bank and Bank of Nanjing. The Industrial Bank first-half profit was up nearly 80 percent, while the latter three lenders more than doubled their respective profits.

The country's banking industry would maintain a steady and fast growth in the second half as the economic growth momentum remained, said Guo Tianyong, chief of the banking research center at the Central University of Finance and Economics.

Domestic banks took less of a hit from the U.S. subprime crisis compared with their global rivals, as they focused more on domestic business, analysts said.

HSBC, the world's most profitable bank last year, said its net profit in the first half was 7.72 billion U.S. dollars, down 29 percent from a year earlier.

Editor: canton fair