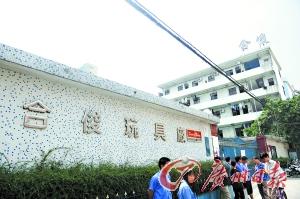 Workers wait outside the toy factory Smart Union, but the door is closed. (Guangzhou Daily)

Workers at a toy factory in this southern city of Dongguan have become the latest victims of the worldwide financial tsunami.

More than 6,000 employees lost their jobs when Smart Union, a major toy manufacturer in Dongguan, closed earlier this week.

"The main reason for the closure is we are too dependent on the US market, which has become sluggish," Xu Xiaofang, a Smart Union human resource worker, said.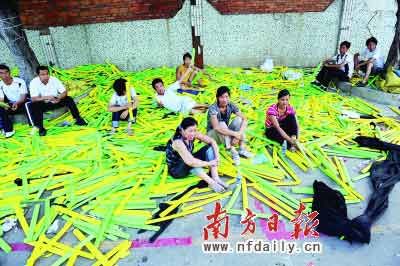 Workers wait for their payment. (nfdaily.cn)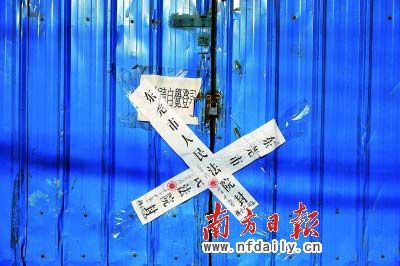 The factory is now closed. (nfdaily.cn)

After losing money for the first half of the year, its cash flow finally dried up.

Machinery normally busy churning out toys for major US toy brands Mattel and Disney now sits idle.

Meanwhile, Smart Union's Hong Kong owners disappeared several days ago and could not be reached by telephone.

Thousands of workers were standing in front of closed factories Thursday unsure of what to do.

Smart Union is one of many manufacturers in China affected by worldwide economic turmoil. An official from China Toy Association, who spoke on condition of anonymity, said Smart Union was not alone after many toy manufacturers had gone bankrupt this year.

Smart Union announced more than a HK$201 million (US$25.9 million) loss to the Hong Kong stock market in the first half of this year following weak demand and rising costs. Weak US demand, rising labor costs, expensive raw material prices and the yuan's appreciation had all added to pressure on the company, Xu said.

"The cost for each worker has risen more than 12 percent since the labor law took effect at the beginning of this year," he said.

Business has been extremely difficult this year, especially equipment manufacturers like Smart Union.

And most people in the trade business believe that as the crisis spreads, life will only get harder.

At the ongoing Canton Fair, the number of US and EU buyers, who were the major clients during the previous session, is down markedly.

"Normally we have over 100 clients on the first day of the fair, but this time we only have 20," Qu Yanpeng, from Zhejiang Supor Electrical Appliances Manufacturing, said.

She said the outlook for her company was not so bad because its products are mainly sold domestically, but that export enterprises were really suffering.

Orders for toys and Christmas gifts decreased by as much as half this year, Qu said.

Cloyce D. Palmer, a US importer, said he planned to purchase nothing from the fair this year. He only came after booking an air ticket and hotel room a month ago - before most of his distributors in the US cancelled their orders.

"I am probably the only American here," Palmer said.


Editor: canton fair