The latest Chinese version of Forbes Magazine released the ranking of "2008 Forbes Best Commercial Cities in Chinese Mainland." Foshan city near Guangzhou, South China, is rated the seventh, the best one in Guangdong province, while Guangzhou ranks the 10th.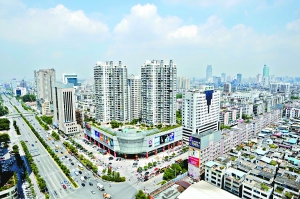 Downtown view of Foshan.

It is the straightly fifth year that Forbes announces the ranking. In 2008, it involved 652 cities in Chinese mainland, collected and analyzed data of 194 cities that had a GDP of more than 19 billion yuan (2.84 billion USD).

The aspects to assess include labor skills, professional talent pool, operating costs, local market size, market potential, traffic infrastructure and activeness of capital flow. Hangzhou city in Zhejiang province remained the first place.

From 2004 to 2008, Foshan, the city in the east Pearl River Delta, raised its ranking from 30th, 26th, 11th, 10th to 7th.

The magazine comments that Foshan's rising ranking benefits from the Guangzhou-Foshan economic circle. Despite the distance in professional skills and transport infrastructure, Foshan is still preferential in operating costs.

Guangzhou in the chart

Guangzhou dropped to the 10th from the 7th last year, due to its relatively high operation cost (the 182nd in this respect, Shanghai ranking the 174th ).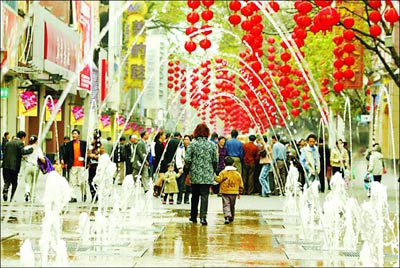 Beijing Lu, a famous shopping street in Guangzhou.


But the provincial capital is better than Foshan in terms of human resource quality (51st compared with Foshan's 68th ), professional talent pool (13th compared with Foshan's 46th and Shanghai's 8th ), passenger commutation, and logistics.


Editor: canton fair