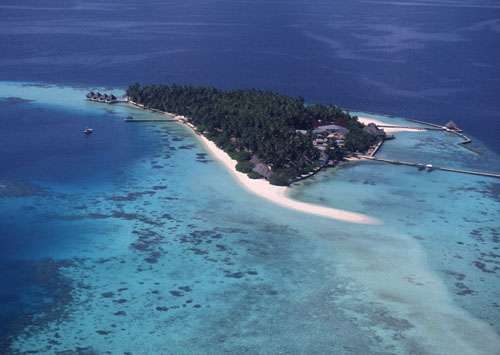 Driving our own yachts, preparing food, calling some friends to spend holidays together in some nameless Pacific Ocean islands¡­This prevailing oversea luxury yacht and private island holiday is hopefully to come into China, according to Guangzhou Daily reports.

"We are highly expecting Guangdong people to buy islands in Pacific Ocean, either for their own private holiday resorts, or to exploit them into travel industry sites." Yuan Guangming, representative from Pacific Islands Forum told the reporter in July 24, 2008.

The Pacific Islands Forum comprises 16 independent and self-governing states in the Pacific. Forum Leaders meet annually to develop collective responses to regional issues. The Forum's membership has increased from the original seven founding members (Australia, Cook Islands, Fiji, Nauru, New Zealand, Tonga and Western Samoa ¨C now Samoa) to also include the Federated States of Micronesia, Kiribati, Niue, Republic of the Marshall Islands, Palau, Papua New Guinea, Solomon Islands, Tuvalu and Vanuatu. New Caledonia and French Polynesia, previously Forum Observers, were granted Associate Membership in 2006.

However the prices of these islands are very high. Take Fiji for example, the current price of one sq km in the island soars to RMB 80 million.

Another problem of island purchase is the threat from global warming. The air pollution and global warming are beginning to threaten the survival of a tiny island nation called Tuvalu. Tuvalu is a group of islands near Fiji in the South Pacific.


Editor: canton fair