Hong Kong people work among the longest hours in the world, according to a league table drawn up by the Hong Kong Confederation of Trade Unions.

The city ranked fifth out of 50 countries in terms of the number of hours worked in a week. The study found that 40.9 percent of employees here work more than 48 hours a week.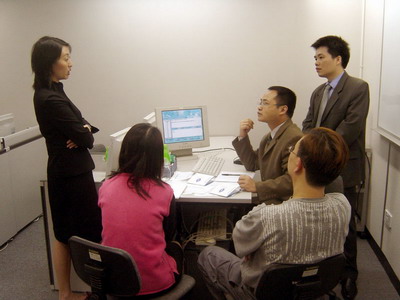 Long hours are most common in the catering, retail, security and cleaning sectors.

The findings were based on government figures and a study by the International Labour Organization.

Peru tops the list - more than 50 percent of its workers are on the job more than 47 hours a week, followed by South Korea, Thailand and Pakistan.

Russians are the least tied to their jobs - 97 percent of employees there work less than 50 hours a week.

And, according to the HKCTU, things could get worse for Hong Kong's workforce. They say the trend will be toward even longer working hours as 2008 unfolds.

"Under the pressure of inflation, many employees like those in the security sector are made to work overtime without pay or even skipping their holidays in order to keep employers happy," HKCTU organizing coordinator Tam Chun-yin said.

Clerical and Retail Trade Employees General Union clothing industry general secretary Cheung Lai-ha said some workers in retail were recently asked to work an hour extra every day for the same pay.

"Working six days a week and eight hours a day is still classified as a part-time job in the retail industry; only those who work for 12 hours or more are full-time employees," Cheung said, adding about 70 percent of employees in the sector work more than 11 hours a day.

Employees in the security sector have an office but no home in their lives, according to Hong Kong Buildings Management and Security Workers General Union executive committee member Chung Kwai- keung. He said half his members work more than 12 hours a day.

Legislator and HKCTU general secretary Lee Cheuk-yan said it was time for laws regulating working hours. The organization is expected to ask the government to cap working hours at 44 a week and to regulate rest periods and overtime pay.


Editor: canton fair