Taipei International Packaging Industry Show 2009
2009/06/23 ~ 2009/06/26
TAIPEI PACK 2008 will be drawing together packaging industry professionals to serve as a hub for international companies seeking to expand into Asia , and this show is poised to attract 130 exhibitors using 365 booths. 2008 continues the successful pairing of TAIPEI PACK, FOODTECH TAIPEI, and FOOD TAIPEI to bring unparalleled convenience to exhibitors and visitors. These three shows compose one huge mega show that will attract a phenomenal 930 exhibitors using 2,465 booths to meet every imagined need. The three expos will be held in the newly completed TWTC Nangang Exhibition Hall. Come join and witness in person the multiplicity of the Taiwan packaging industry at Asia¡¯s premier packaging expo, TAIPEI PACK!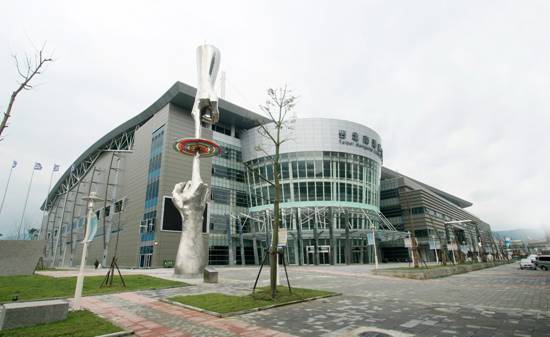 FACT SHEET
SHOW DATES:
2009/06/23 ~ 2009/06/26
ORGANIZERS
Taiwan External Trade Development Council (TAITRA)
China (Taipei) Packaging Association
VENUE
TWTC Nangang Exhibition Hall , I Area
FOOD TAIPEI 2009 and FOODTECH 2009 will be held concurrently with TAIPEI PACK 2008 at Nangang Exhibition Hall.
SHOW HOURS
Date

Hours

Special Notice

June 23-26

9a.m-5p.m.

Access for international visitors and domestic professionals

June 25 ~ 26

9a.m-5p.m.

Showground also open to public with NT$300 paid admission. Tickets also allow access to the concurrently held Food Taipei 2009 (Taipei International Food Show) and Taipei Pack 2009 (Taipei International Packaging Industry Show).

Children under 12 years of age or 140 cm in height are not admitted to showground.
EXHIBITION SPACE:
Lower Exhibition Hall 7,456 M2
EXHIBITION PROFILE:
Packaging Machinery and Materials, Packaging Plant Systems, Filling, Sealing, and Weighing Machinery, Printing Machinery, Warehousing Equipment, Food and Medicine Packing Machinery, Shrink Packaging Machines, Bag Making Machinery, Material Control Equipment, Vacuum Packaging Machines, Conveyors, Paper and Cardboard Containers, Tapes, Plastic Film, and Pallets
Contact Person
Project Manager: Ms. Jenny Su
Publicity Manager: Ms. Katie Chen
Exhibition Department,
Taiwan External Trade Development Council (TAITRA)
Room 2A13, 5, Hsin-yi Rd., Sec. 5, Taipei 11011, TAIWAN
Tel: 886-2-2725-5200 ext.2617, 2204
Fax: 886-2-2725-1959
E-mail: tppack@taitra.org.tw
China (Taipei) Packaging Association
5C12, 5, Hsin-yi Rd., Sec. 5, Taipei 11011, Taiwan
Tel: 886-2-2725-2585
Fax: 886-2-2725-5890

Editor: canton fair