How passionate a foreigner can be in learning a Hakka mountainous song and how profound his interest is in Hakka culture has been well depicted in a Guangdong-made documentary film, "I am a Hakka".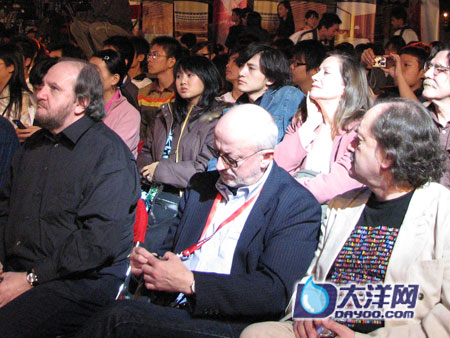 Foreign viewers at the closing ceremony (dayoo photo)

The film portrays Hakka mountainous song, usually sung by Hakka people living in provinces of Guangdong, Jiangxi and Fujian. "I am a Hakka" recounts the stories of a Canadian who has been living in Huizhou of Guangdong for four years and who has been learning Hakka culture with indomitable interest.

"The documentaries independently made here helped better promote Guangdong," said Yang Jian, director of the provincial radio, film and TV administrative authority.

Along with "I am a Hakka", a series of Guangdong-made documentary films are currently premiered in Guangzhou, under the Guangdong Day, a special event held simultaneously with the just-concluded China (Guangzhou) International Documentary Festival.

Following its successful debut last year, the Guangdong Day has greatly helped Guangdong-made films better find their viewers in the international documentary industry, Yang said.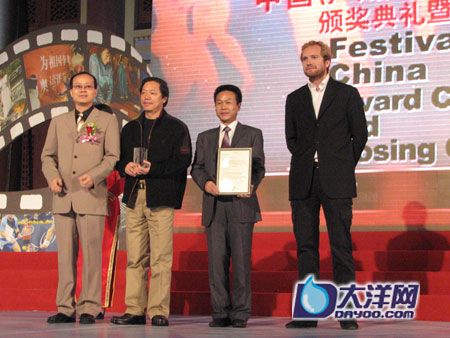 The awarding at the closing ceremony (dayoo photo)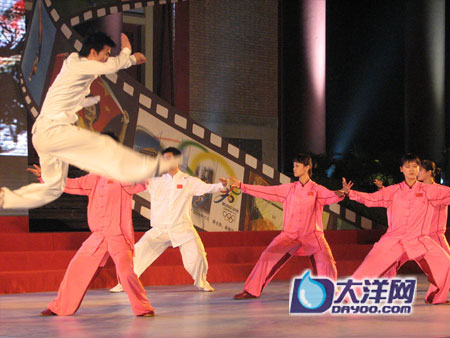 Taichi performance at the closing ceremony (dayoo photo)


"International filmmakers are also warmly welcome here, to depict what Guangdong, a economic powerhouse in South China, has achieved in terms of economic and cultural development," Yang said.

In another development, Discovery Networks Asia (DNA), a division of the non-fiction media company Discovery Communications, in cooperation with the China (Guangzhou) International Documentary Festival (GZDOC), premiered a series of six documentaries.

Under the First Time Film-makers (FTFM) project, which was introduced in 2003, the documentaries will be shown on Discovery channel in this month, and will also premiere in China on the Discovery block on television in 26 Chinese provinces and municipalities from December 14, 2007.

FTFM's objective is to provide local filmmakers an opportunity to get hands-on training and professional development from award-winning producers from Discovery Channel, as well as a chance to showcase their talent and gain recognition on an international level.

Zhang Fang, Discovery Networks Asia vice president and general manager in China, said: "More than 20 talented young directors have been discovered through FTFM since 2003. They have become a significant new force in the country's booming documentary industry." (By Qiu Quanlin)


Editor: canton fair